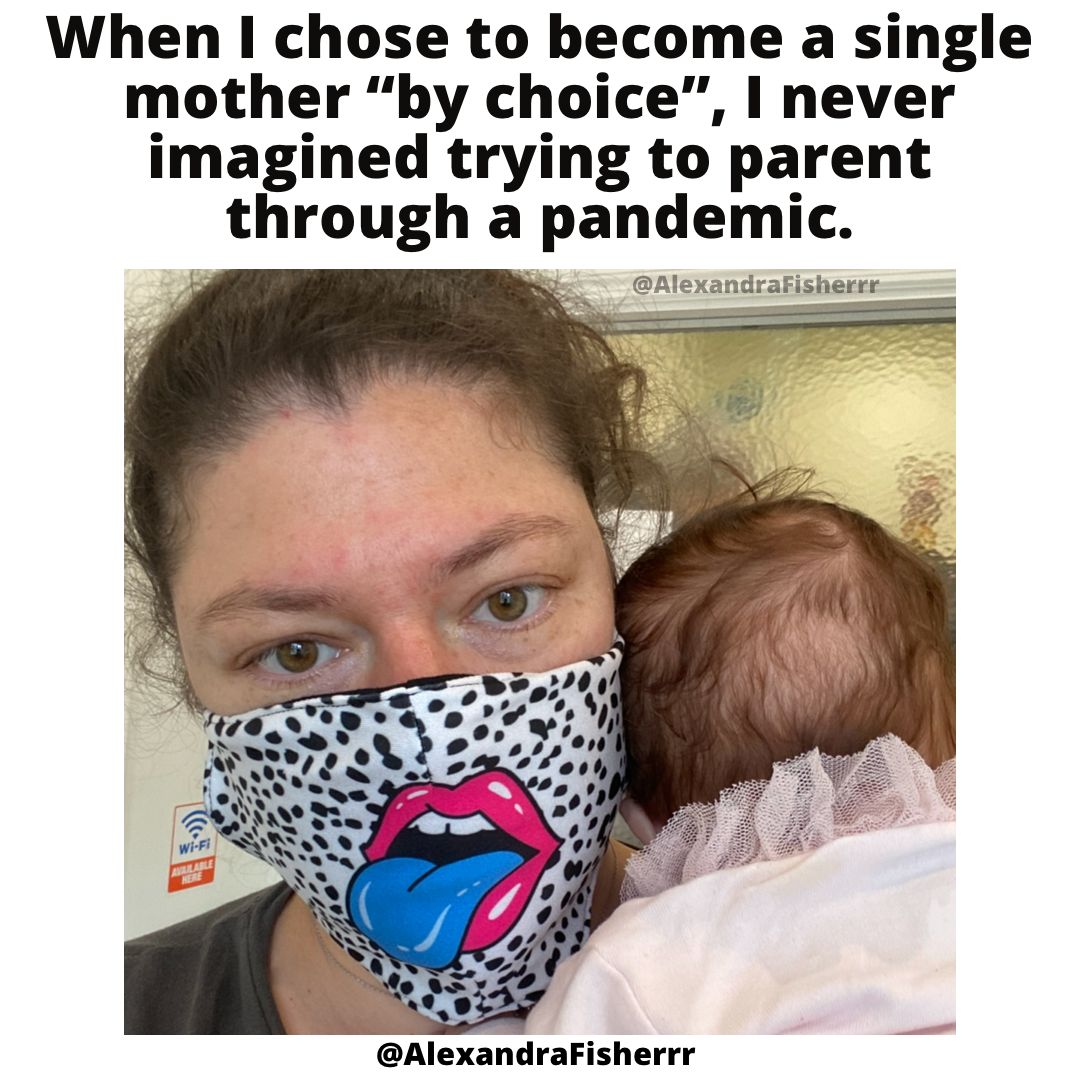 Being A (Single) Mom During A Pandemic
January 10, 2021
/
/
Comments Off

on Being A (Single) Mom During A Pandemic
Choosing to be a single mother, I expected there to be certain "extra challenges". I knew it would be hardest when I wasn't feeling my best. Whether due to sickness, lack of sleep, life… but I also knew I had a very solid support system, and though I was a "single mother", I by no means was alone on this journey.
I'll never forget the time I had to single parent through pneumonia. I was sick as a dog, and my son was on the tail end of his own illness. This particular night, he threw up… everywhere. I had to tend to him, bathe him, redress him, change his sheets, clean everything… All while feeling like death. And while that long weekend was especially long and brutal, it was one weekend. By the next week, I had friends at my house, watching my son, so I could take a nap, shower, or do whatever else I needed. Besides, had I truly needed help, I had a bunch of people I could've called.
Choosing to have a second baby (still on my own), I wasn't as concerned, because I kind of knew what to expect (I know… 🤣). Single motherhood was hard, but I had support.
March 2020. My daughter isn't even 2 months old, and the whole world goes on lockdown. Suddenly, you could no longer call a babysitter, on a whim. Or, beg for a break from family and friends. This was nothing any of us could have prepared for. The virus and COVID itself, aside- this pandemic has been devastating. It's more difficult than ever, to get support. Everyone is struggling, so it's hard to lean on the people you used to feel comfortable relying on.
I don't know if I've ever felt like more of a failure than this past year. BUT, my kids feel loved, and my kids feel safe. For that, I realize, I'm not failing at all. I'm showing my kids that despite any hardship, whether the process of conceiving them, or single parenting through a pandemic, their mom never gave up. I don't feel great in this solitary life we're living these days, but I know, when everything is said and done- I'm most proud of the moments/times that were the hardest to live through.
………….
Follow @AlexandraFisherrr
#themommyconfessions