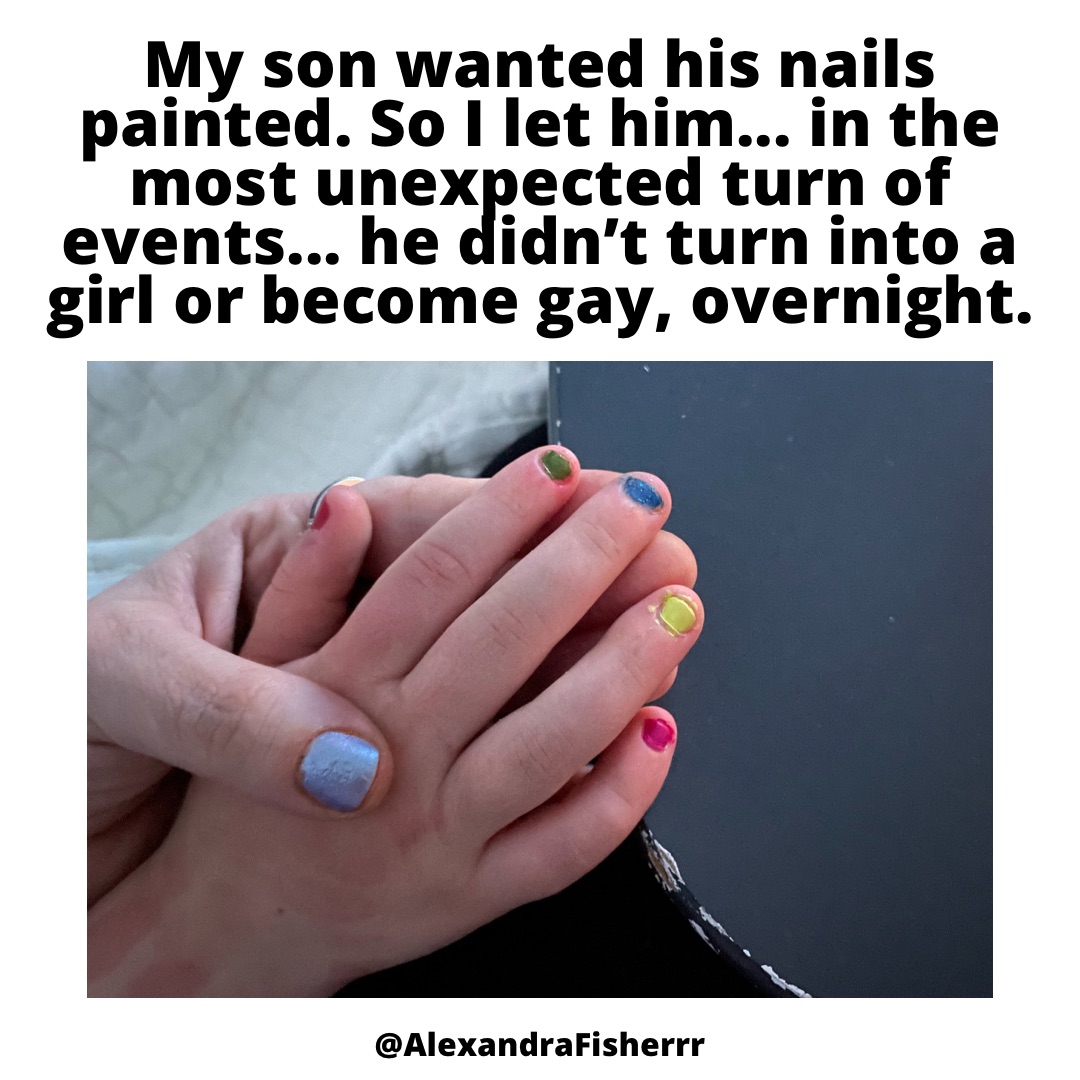 Don't Let Anyone Dull Your Sparkle!
March 1, 2021
/
/
Comments Off

on Don't Let Anyone Dull Your Sparkle!
My son wanted to wear nail polish.
I only had red and pink, but he wanted "all the colors".
So, I went to the pharmacy and got a selection of nail polish colors.
He has one hand painted rainbow.
The other hand is all one metallic shimmery blue.
His toes are a variation of 3 different shades of pink.
I'm not a good nail painter, so they look pretty jacked.
The colors don't match.
Not even the tones.
Talk about tacky AF!
But, it's nail polish.
Color… for your nails…
I have nail polish remover.
It comes off as easily as it goes on.
*At least it's not Sharpie 🙌🏼
But, most importantly, he loves it!!
Don't let anyone dull your (or your kids') sparkle!
✨Allie✨