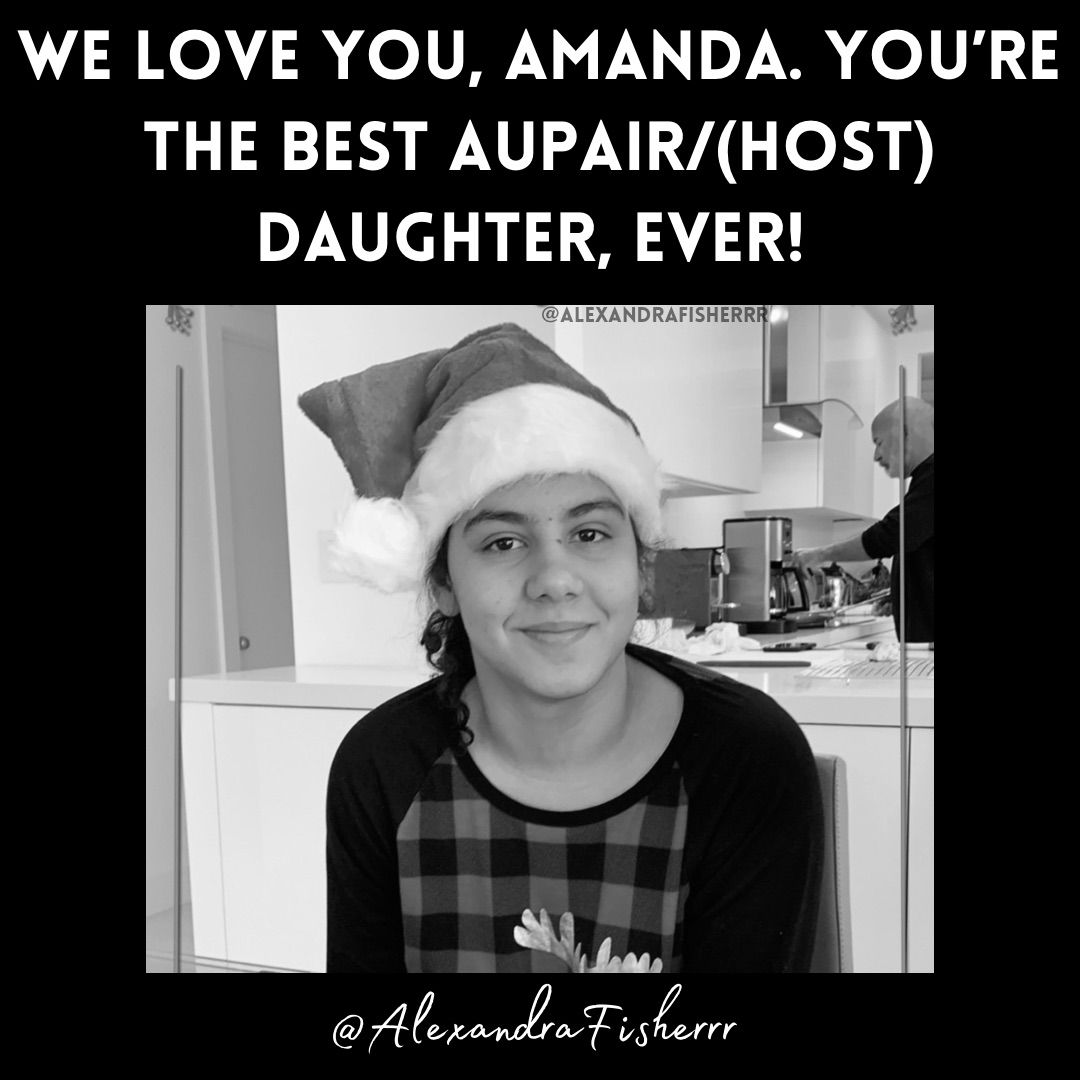 Saying Goodbye To Our AuPair
May 1, 2021
/
/
Comments Off

on Saying Goodbye To Our AuPair
Today, we said "see you later" to our beloved AuPair, Amanda. For those of you who don't know, an AuPair is basically a foreign exchange student who comes to live with you, and helps babysit your kids. Normally, an AuPair can only stay "in country" for a maximum of 2 years, but during the pandemic, they gave AuPairs an extra 6 months, to stay. Amanda has been like a daughter to me, and a big sister to my son, for the past 2.5 years.
When Amanda first arrived, we were living in New York. But, about a year into her program, we moved to Florida, and she was right by my side through it all. When I gave birth to my daughter, Amanda watched my son for the 3 days that I was in the hospital. Right after I birthed my second child, the world shut down; I was struggling with postpartum depression and anxiety; and I truly didn't know how I was going to survive a pandemic as a single mom. I mean, for the majority of it, it was just us.
Amanda, you mean the ABSOLUTE world to me. You are a fun, sassy, wild, and BEAUTIFUL person, inside AND out. It's been an honor being your (host) mom these past 2.5 years. We will miss you more than I can begin to explain. BUT, you will forever be in our hearts. You will always have family and a home with us.
To anyone who's wondered about getting an AuPair… this is my first AuPair, so I don't know how the program usually works, but for us… It's been such a wonderful thing. The only thing I don't like about the program is having to say "so long" to our beloved, Amanda.
We love you and are SO grateful for the person that you are. Exactly as you are!
"We love you to the size of the whole earth",
💜Allie, Michael, Sophia, & Hazel Grace Apple Poop
✨@AlexandraFisherrr ✨
#themommyconfessions
For anyone who's wondering, I used AuPair Care, and was very happy with the company and process. If you end up using them, tell them I sent you 😘