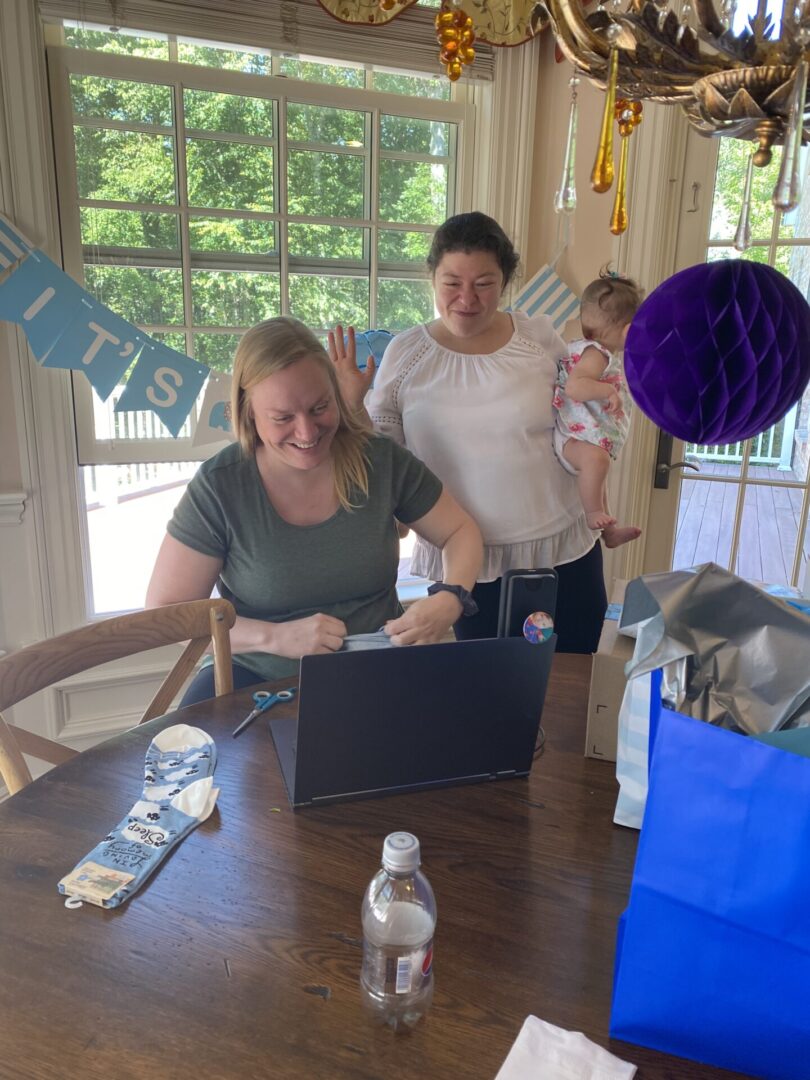 To All The Pregnant Mamas Out There, This Is For You
September 22, 2020
/
/
Comments Off

on To All The Pregnant Mamas Out There, This Is For You
It's September 2020. It's been more than 6 months since quarantine began.
My friend, Kate, and her husband had be planning to try for a family at the start of 2020. They were excited to expand their family. Then, coronavirus becomes a pandemic, and they decided, "let's wait". I mean, what a time to "try" to bring a child into the world. At the beginning of the pandemic, some women had to give birth without their partner, or any companion in the room with them. As a mom with a new baby (born during corona, but before all the restrictions came into play), I cannot imagine giving birth without anyone familiar in the room. I honestly think I would rather try an unmedicated, home birth, than deliver without SOMEONE I know and love, in the room with me.
As fate would have it, a week after they decide to hold off on trying for a baby, they find out, Kate's pregnant! As almost always happens, all their worries fall by the wayside, and they're filled with the utmost joy and excitement. Their love for their baby was instantaneous.
As Kate was newly pregnant, I had a newborn at home. I missed being able to share my baby with my friends, and even family. At one point, my children were visiting with their grandparents through our living room window. We hadn't hugged anyone from the outside, in months. My 98 year old grandmother lives in California. I don't know if my daughter will ever meet her, and it breaks my heart. As crazy as it sounds, I've been grieving the loss of my baby's first year, in a lot of ways, which makes me cognizant of how hard it must be for those who are pregnant right now.
Kate's husband hasn't been able to go to any of Kate's appointments with her, or hear the baby's heartbeat, except from a recording on her phone. She feels rushed through her doctor's appointments, because "the risk". She can't tour the hospital before delivery (something I never did, or cared about, yet is incredibly important to other women). SHE HAS TO WEAR A MASK HER ENTIRE TIME PUSHING (I legit don't think I could do this. And, I don't even mind wearing a mask. At all!). She's incredibly grateful to be pregnant. She's incredibly grateful to have a healthy baby. And, she's incredibly grateful that she's able to safely work from home, as does her husband, now. And at the very same time, what a different experience she is having with her baby, compared to most.
Pregnant women are in the "high risk category", and seeing as both Kate and her husband are able to work from home, they've been very diligent about quarantining and social distancing. I wanted to do something special for her, while still being safe. I invited Kate and her mom over for lunch, we brought in Greek food from her favorite restaurant, and got on Zoom with a really small group of close friends and family. I made a registry on Amazon for her, ahead of time, and had any gifts sent to my house.
I wanted to make Kate feel special, and to one day be able to tell her child, "let me tell you about your quarantined, Zoom Baby Shower!"
Was it the baby shower Kate had always dreamed about? No. But, was it the best baby shower a new mama could have, in quarantine? Well, actually, no… Butttttt, was it the best shower that I, her best friend, could put together while struggling to stay afloat, with 2 kids in quarantine? YES! Was Kate crying by the end? Yes. So you know what? That's what I call a win, damnit!!!
To all those pregnant mamas out there- I see you. I can't imagine the fear. But, I can relate to the "loss". It's ok to grieve what you don't have, while at the same time being grateful for what you do. May all your pregnancies go smoothly. May you be able to celebrate this time, in whatever way works for you, and your growing family. May you feel supported and loved, even if from a "distance". You are so strong, mama. And, you are not alone. ❤️
#weareinthistogether
#pandemicpregnancy
#pandemicbabyshower