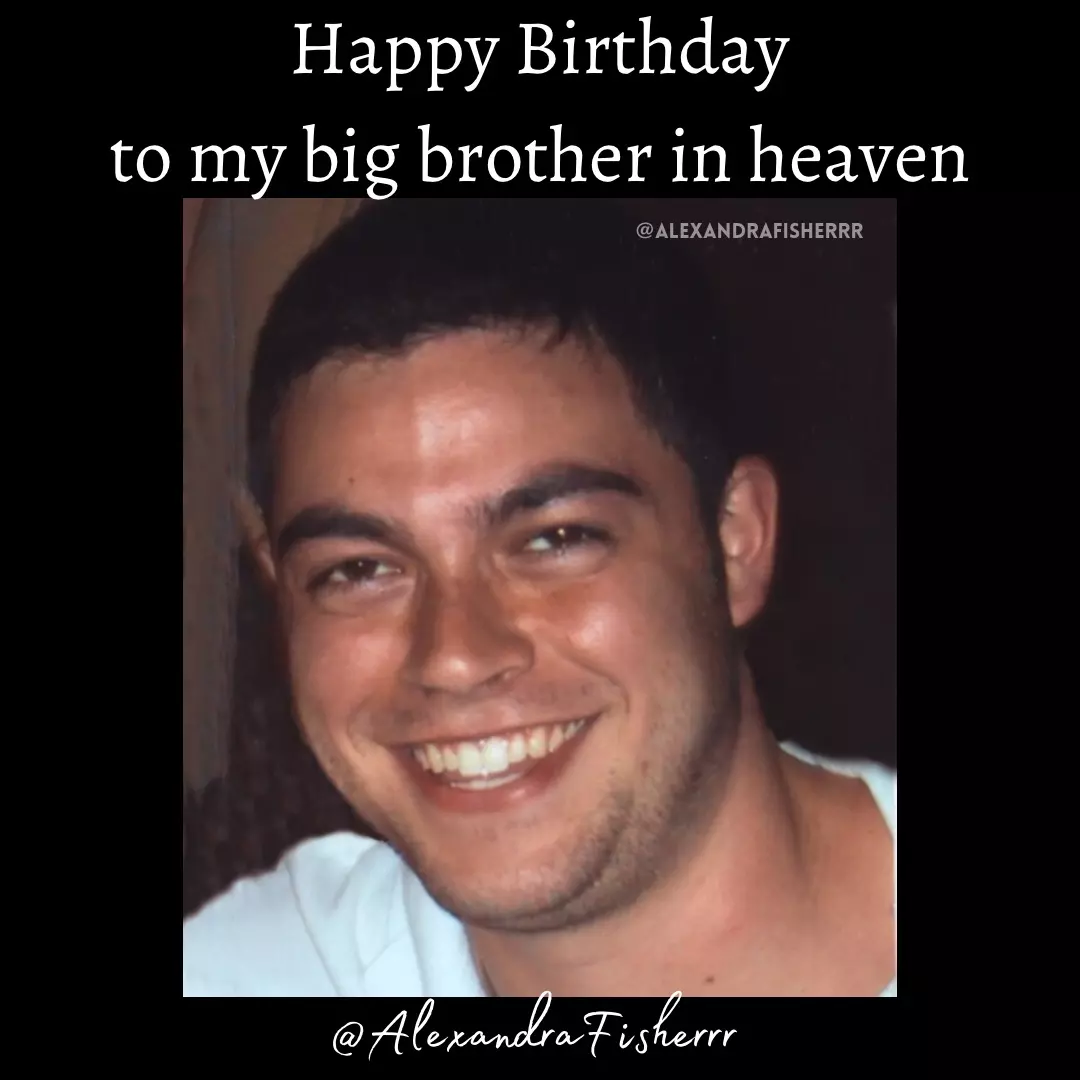 Happy Birthday In Heaven, To My Big Brother
May 1, 2021
/
/
Comments Off

on Happy Birthday In Heaven, To My Big Brother
Happy Birthday to my big brother, in heaven!
They say "time heals all wounds", but the truth is… time alone, doesn't heal shit. It gives you space to heal, but as I cry writing this to you, it still hurts. 17.5 years later, I still think about you, multiple times a day.
There's so much I want to say, and yet, I don't feel like I have the words. I just miss you so much.
You would've been a great uncle, to my kids. They would've adored you, and you them. I think about all the holidays and gatherings we're missing out on, and it crushes my soul.
When you died we were still young (19 & 22), so I don't feel like you knew just how much you meant to me. But, you meant the world to me. I always looked up to you. I always wanted to be accepted by you. And, I know I was that annoying little sister, pain in your butt, but I have and always will, love you SO much. I'm just sorry, I didn't say it enough to you when you were alive.
I know you're here with us in spirit, and certainly in our hearts and minds, but not having you here to hug and talk to, never seems to get easier. It's just the really hard days are farther and fewer between. And, thank goodness for that.
I can't believe it, but you'd be 40, today.
Happy Birthday in heaven, big guy!
Love, Always & Forever,
🦎Al
✨@AlexandraFisherrr ✨